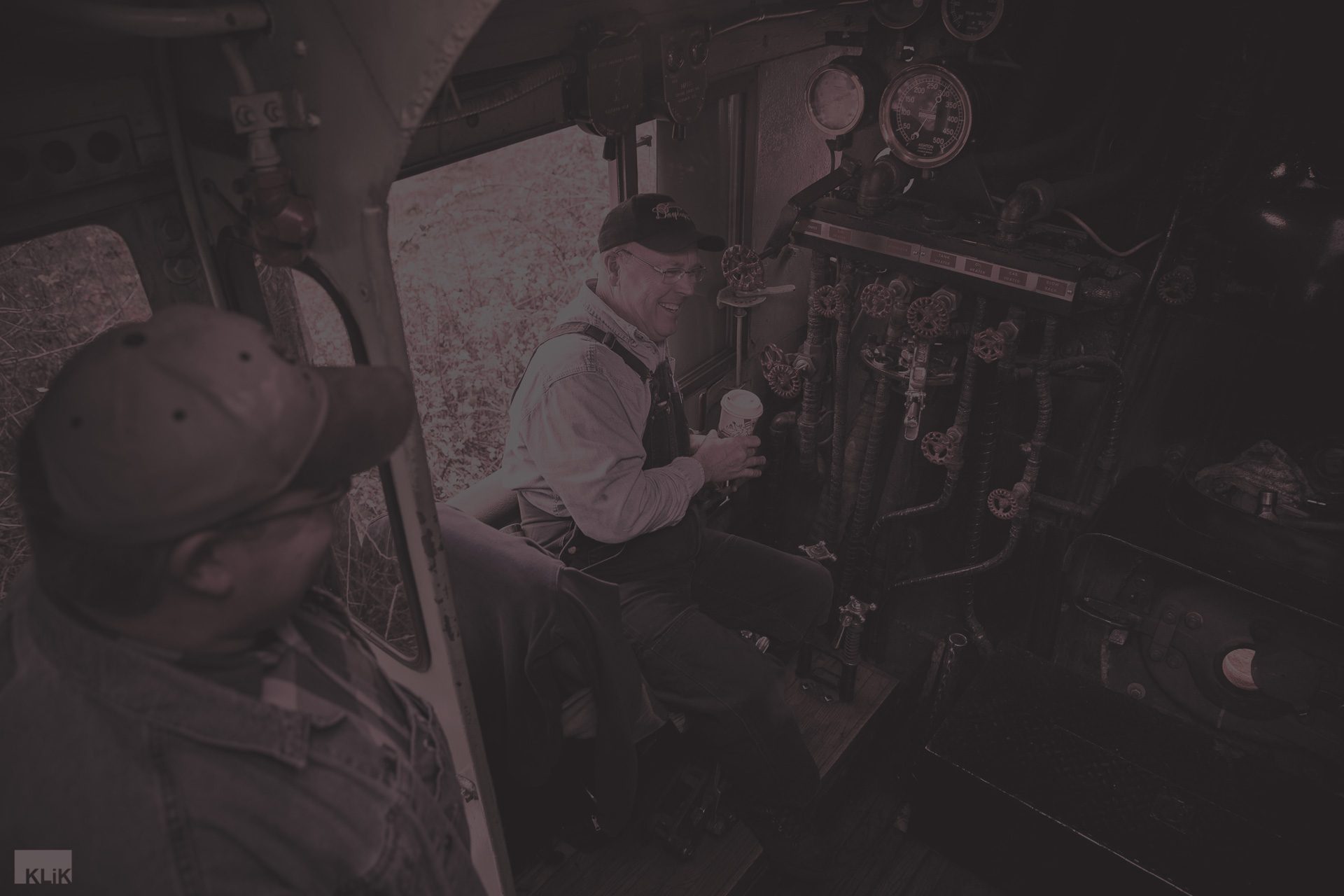 Preserving, Educating, & Celebrating
Portland's historic locomotives, railroad equipment, and artifacts.
Explore the Magic
Did you know Portland is the only U.S. city to own two operating steam locomotives? Explore and get up close to these giant marvels of the past.
On Saturdays, starting April 4, 2020, after you've taken in the latest exhibit, hop aboard the charming, family-owned Oregon Pacific Railroad passenger train for the short trip down to the Oaks Bottom Wildlife Refuge. All aboard!
The Turntable Project
ORHF has acquired the last remaining historic element of the Brooklyn Roundhouse – a 102' turntable built in 1924 by the American Bridge Company. Railroads and rail yards have depended on turntables since the early 1900's to rotate locomotives & railcars from one track to another. Over the next year, the Foundation will be refurbishing and installing this vintage piece of rail history at our Center on Southeast Water Avenue in Portland.
The Oregon Rail Heritage Center expects to be open Saturday and Sunday afternoons from 1:00pm to 5:00pm. But….we are a volunteer run organization, and there may be times we do not have enough volunteers to safely open the Center. If we cannot open on a given day, we will post this on the ORHF Facebook …
While this video is intended primarily for the German audience, it gives the American and Pacific Northwest rail history buffs a perspective of what is important to our friends in Germany. I found the entire filming crew to be very interested in what we do and how we do it. And as an Oregon native, I developed a greater appreciation for what they filmed in Portland and the Columbia River Gorge.
With your help, ORHF has done wonders.
Your generous donations help keep the Oregon Rail Heritage Center free to everyone. We thank you sincerely and so do all the kids of all ages that love trains.